About Us
TruHR Solutions provides Human Resources to small and medium size businesses so they can focus on what their company does best.
Our Model
It is our goal to provide a professional, cost effective approach to human resources management regardless of the size of the business you operate. This HR outsourcing model benefits companies by providing a seasoned HR Consultant that will create and implement a tailor made "service model" to support your business goals and objectives. It is the flexibility and refusal of a one size fits all approach that sets us apart. We have a variety of HR service models that will support any organizational need whether you are looking to either outsource the entire HR department, assist in specific HR projects and or phone support and on-going consultation. Our guiding philosophy is to listen, provide solutions and impact your bottom line.
Julie Wolfe, Founder & HR Lead
Julie Wolfe is a results-oriented Human Resource Professional with more than 20 years of experience — both in-house and consulting. Her main objective is to build trust, align herself with leadership and assist in initiatives that drive the bottom line. Her key areas of impact include Strategic Management, Organizational Development, Employee Relations, and all things Compliance. Julie specializes in reducing liability though implementing sound policies and programs.
Her professional Human Resource career began in 1993 with Price Club/Costco. It is here that she discovered her true passion for people and creating impactful programs and policies that support business initiatives. Since then, her career has taken her to various companies such as: Paramount Pictures, Emplicity (HR Outsourcing), and Shlemmer Algaze and Associates (Architecture & Interiors). Through her consulting career, she has worked with various small to medium sized companies spanning many industries. Her passion for people and her love of coaching and mentoring drives her daily interactions.
Julie earned her Bachelors of Psychology and Sociology from Cal State San Bernardino and currently sits on the Human Resources Advisory Board at Cal State Long Beach. Her speaking engagements include the USC yearly panel for the Real Estate development class, guest lecturer for various CSULB Leadership classes, and guest speaker on OC Talent Talk Radio.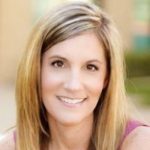 Industry Experience WE LOVE WHAT WE DO
And we'd love the opportunity to talk about your human resources needs.